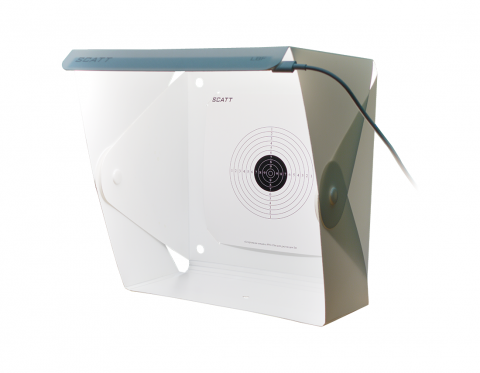 SCATT LBF foldable target with integrated light for MX-W2, MX-02, Basic
The LBF target holder holds and illuminates paper targets for convenient training with SCATT systems. It is designed to provide a bright and flicker-free illumination on paper targets, which is particularly relevant for the Basic, MX-02, and MX-W2 models

Supports sheet sizes 100 х 100 mm and 170 х 170 mm.

The holder has a foldable frame for convenient storage and transportation. The LBF target holder can be mounted on a wall or any standard photo tripod.

Powered by a 5V power adapter. Alternatively, the holder could be powered with a portable power bank (not included in the kit).